European and American Kitchen Appliance Specialists
Kitchen Appliance Specialists in Addlestone, Surrey

FT Refrigeration Services, in Addlestone, Surrey, are European and American kitchen appliance specialists offering sales, repair, and maintenance of your appliances. We sell and service a wide range of domestic appliances, including:

 
 
• Freestanding Laundry,
   Dishwashers, and Cookers
• Range Cookers
• Built-in Appliances
• Freestanding Refrigeration
• American Refrigeration


 
 

 

Please visit one of our online stores  Wine Cabinets at F T Refrigeration Services or www.ftrappliances.co.uk to make online purchases.

 

 

Professional Services

We have more than 30 years of experience, and our priority is to provide the highest quality of services. We take pride in doing every job from start to finish, no matter how big or small. With us, you're guaranteed to get a complete service. We are a Euronics store so click here to look us up.

  We will deliver your items, install them, and take away any old equipment or appliances.
We also provide a huge variety of spare parts.

Contact us today in Addlestone, Surrey, to request a quote from our kitchen appliance specialists.
Opening Hours:
Monday – Friday, 9:00 a.m. – 5:00 p.m. | Saturday, 9:00 a.m. – 3:00 p.m. |
Sunday, Closed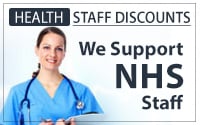 FT Refrigeration Services

28, High Street


Addlestone

,

Surrey

KT15 1TT

 Tel:

01932 857927

 Spare Parts:

01932 851881

 Home Delivery:

0800 131 3878